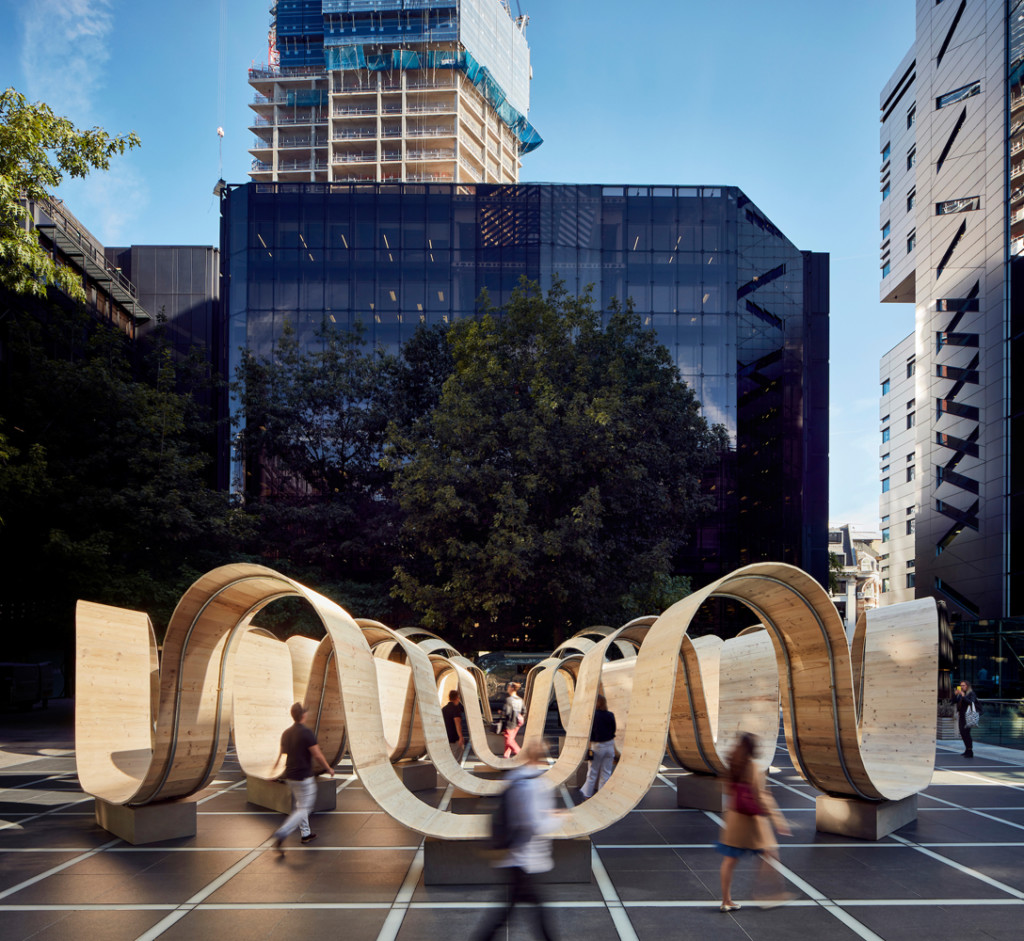 Please Be Seated es es un encargo de landmark para el London Design Festival y British Land, ubicada en la concurrida calle de Finsbury Avenue Square. Está diseñado por Paul Cocksedge como una ola ondulante de madera que se eleva para formar arcos para que la gente camine, y se curva para crear espacios para que la gente se siente, se acueste y se relaje.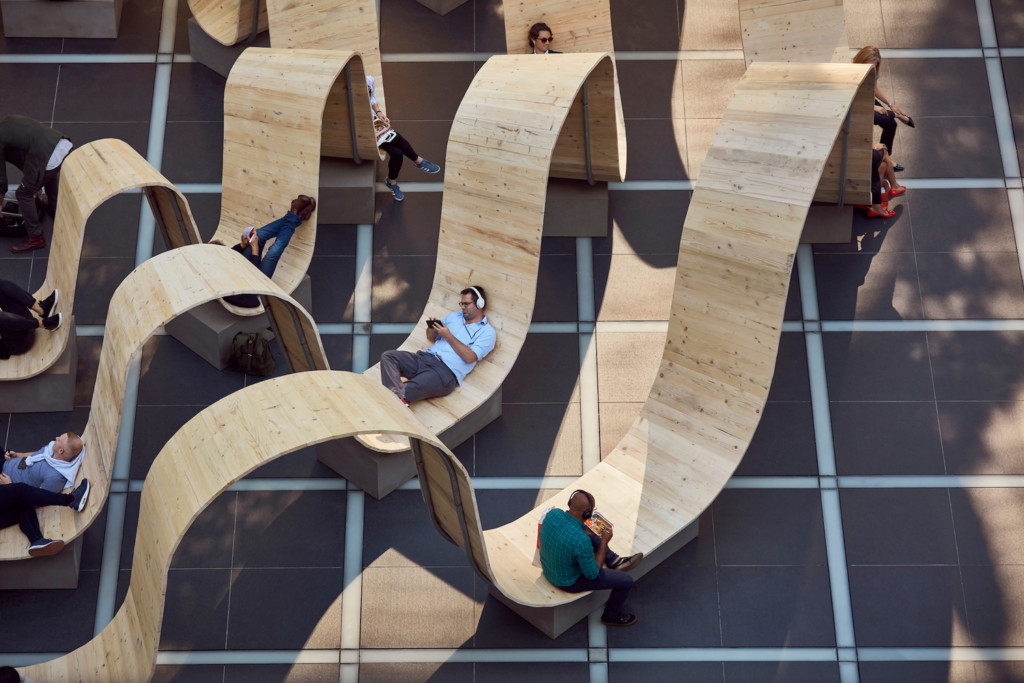 La pieza fue una respuesta instintiva al espacio y al ritmo de las personas a través de él, basado en los primeros bocetos a mano. Resuelve el problema práctico de crear una obra de arte que llene una plaza pública y atraiga a los transeúntes, sin obstruir el espacio.
Paul Cocksedge Studio se asoció con la compañía de interiores de alta gama Essex White & White y Arup para crear Please be Seated, que está hecho de 1,152 tableros de andamios recuperados.
Cada uno ha sido cepillado, lijado y cortado para formar parte de una serie de enormes curvas y círculos concéntricos.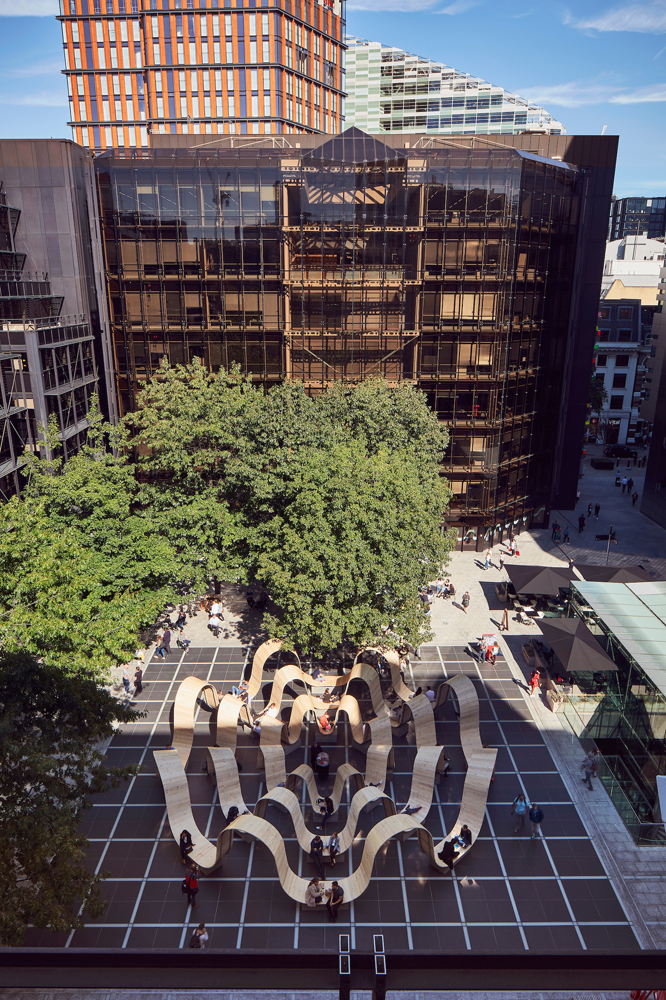 La pieza se encuentra en el corazón de Broadgate de Londres, un centro diverso que conecta innovación y finanzas, y es la más ambiciosa de las comisiones de British Land hasta la fecha.